Gallery Artists

representative images of their work
Froebelia

low cost items with artistic qualities

Friedrich Froebel:

His Life, Times and Significance
The Gallery is an outgrowth of an original collaboration on the part of John (Johannes) Froebel-Parker and Maria de las Nieves Gonzalez Sanchez de Cespedes Montejano Duarte of Madrid with Ms. Peggy White of Albany's tob Gallery.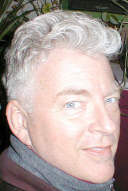 In 1990, Froebel-Parker and Gonzalez took the reins and began Grupo Arte, Madrid-Albany. Its first curated show was held in the Nelson Rockefeller Plaza of the New York State government complex in Albany, New York. The Hispanic Heritage Month celebration brought to the United States the well-known Madrid artists-Lorenzo Mena (Havana-Madrid), Pedro Extremera and Jose Maria Iglesias. Gonzalez, a graduate of the Universidad Complutense in Meso-american anthropology had already done museum research in the small villages of Castilla, while Froebel-Parker had received his Masters Degrees in German Literature and Education. His ancestor, Friedrich Froebel, founder of the first kindergarten in the 19th century, had a history of trying to help artists in Germany. For the 100th anniversary celebrations of Goethe's birth, he solicited the help of Baroness Bertha von Marenholtz-Buelow and the Duke of Meiningen to fund scholarships for painters. These funds were, however, confiscated by the King of Prussia out of fear of "free-thinking" artists. The grants were subsequently redirected to a court-favorite composer Franz Liszt. While teaching English at Marie-Curie Oberschule in Berlin (W) Froebel-Parker had the good fortune of having as his mentor Sybille Werner May, whose father had been the first cultural attache from Germany to Washington, D.C. after WWII. It was Frau May who was able to give him an intimate view into the lives and work of such cultural figures as Gerhardt Hauptmann and Kandinsky, who had been close friends of her father, Bruno Werner. Werner is known also for his novel Die Galeere (The Galley Ship) about a group of friends who live through the rise of Naziism and experience the bombing of Dresden. Froebel-Parker became the sole director of the gallery which was renamed The Froebel Gallery in 1993.
The Gallery's philosophy follows closely that of Friedrich Froebel - that diversity is natural and desirable. Froebel Gallery artists are not followers of trends, but rather interpreters of various aspects of life which they create for themselves and the viewer. It strives to enrich the immediate community of New York's Capital District, while creating opportunities for its artists to progress, develop, and interact with an appreciative public. The gallery maintains its connections with the Spanish capital, as well as Tokyo through its contacts with Toshiya Baba and Kazuhiko Ieda of Red Barn, Inc. Baba had been creative director for designer Issey Miyake for many years. In 1996 he decided to search for the very best in handmade furniture, quilts, and herbal products from New York State and New England in an effort to present an undiscovered aspect of American life to the Japanese public. The Froebel Gallery enjoys close European ties with Alkis Voliotis of Galerie Les Cyclades of Antibes, France.
In honor of Friedrich Froebel, his supporters both then and now, and especially of his tireless representative, Baroness Bertha von Marenholtz-Buelow, The Froebel Gallery urges you to support education, to advocate for childrens' rights around the world, and to further the arts and humanities.
Please email the gallery at gallery@froebel.org or call 518.449.1233 for current gallery activities.
Copyright © 1997 - 2011 by The Froebel Gallery. All rights reserved.