Made in the United States from FAS quality, knot free Michigan and Indiana maple hardwood. Blocks are rounded on the long edges and sanded and softened on the ends and corners. Tolerances are within .01 inches.. All shapes are a fraction of the standard unit block of 1-3/8 by 2-3/4 by 5-1/2 inches, the generally accepted standard for schools, preschools, and kindergartens.
Beechwood building blocks designed by Friedrich Froebel for the first Kindergarten

This book by Peter Weston for the general reader is an illustrated life of Friedrich Froebel that places him in the turbulent political and intellectual context of his times. It also identifies those aspects of his educational practice that are of enduring value in the contemporary world. Dimensions (in inches) 8.3 x 8.3 x 0.1

Download a free pdf version of this 24 page book 9 MB

This book may be obtained in the UK from zen141747@zen.co.uk



The most popular building blocks of all time. The unique stone feel and finish of Anchor Stone Building Blocks has delighted children and adults for more than 120 years. The highly accurate manufacture allows the construction of large buildings.
exciting magnetic tiling toy Fractiles - 7 facilitates an intuitive grasp of spatial relationships and invites deeper exploration.
pure discovery, pure fun! Zome System is a powerful design tool and educational toy for children and hobbyists, students, teachers and researchers. Precision molded in ABS plastic, it will change the architecture of your mind.
magnetic construction toy Create structures of amazing strength and complexity in two and three dimensions.
These internationally respected educational products are available for you to own from the Ozpod creative play online shop. For more information contact bruce@ozpod.com
schneckSTEIN
International Design Award Toy
22 beechwood building blocks in red, orange, yellow and nautural. The colourfully illustrated packaging gives several examples of how the building blocks can be put together, built or balanced. There is an inexhaustible number of possibilities for both children and adults to play out their fantasy. Four years and older.

Design: Ronald Lesselt
box size (inches) 11 x 11 x 2
weight 3 pounds
einSTEIN
International Design Award Toy
36 beechwood building blocks in red, yellow, blue and green. The colourfully illustrated packaging gives several examples of how the building blocks can be put together, built or balanced. There is an inexhaustible number of possibilities for both children and adults to play out their fantasy. Four years and older.

Design: Ronald Lesselt
Play Matters
Engaging Children in Learning: The Australian Development Curriculum
Play Matters provides information, examples and practical strategies for classroom teachers wishing to explore and implement the Developmental Curriculum (play and project based curriculum) into the learning environment.

Play is often viewed as the reward for when real work is complete. This is not how the term is used in the Developmental Curriculum. Play is part of the learning and work of children.

A play and project based curriculum has its foundations in the developmental perspective that recognises that children are not only biologically influenced in relation to their learning and development, but also shaped through the influences and experiences in their environments. It emphasises that learning is much broader and richer than just literacy and numeracy and is focusing parents, teachers and children on the 'whole' child.

Play Matters is produced by the Lady Gowrie Child Centre (Melbourne) Inc., a not-for-profit organisation providing excellence in early childhood education and published by ACER Press.
PlanToys
Preschool Creative Blocks, 35 mm
Encourage and enhance children's imagination and stimulate their love for creating things with the multitude of combinations that can be created with these blocks.

This eco-friendly edition of a classic toy block set is sturdy and perfectly sustainable. Under the Green Concept Design PlanToys selects eco-friendly materials and manufacturers utilizing a minimal waste concept. All PlanToys are made using chemical free, kiln-dried recycled rubberwood and designed with water based non-toxic colors as accent.
Galileo for Kids:
His Life and Ideas, 25 Activities
Places Galileo and his scientific discoveries in the historical context of the turbulent Italian Renaissance. Information about individuals and events that influenced Galileo's life.

Illustrated with historical artwork and scientific diagrams.

Accompanied by learning activities, experiments that demonstrate scientific principles discovered by Galileo that require common household materials.
Ancient Megastructures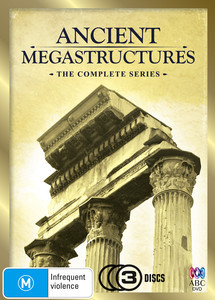 Certain landmarks have captured the imagination and awe of modern-day architects and engineers around the world as they work to solve the mystery of how their ancient forebears were able to construct such beautiful, timeless and revolutionary structures with none of the machines and materials available to modern engineers.
From the dreams that inspired them, to the blood and sweat that built them, discover the full story behind nine magnificent structures that forever changed the landscape of architecture.
Environmental Education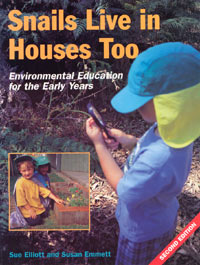 Environmental education is important for our children from their earliest years so they can grow up with the knowledge, skills and attitudes required to take environmentally responsible actions.
Snails live in houses too: Environmental education for the early years provides many teaching strategies and experiences which can be integrated into all aspects of the early childhood program with the aim of encouraging children to be environmentally aware.
The Sustainable Way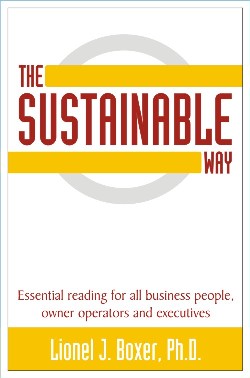 Sustainability is about leaving a society, natural environment and stable economy for our children's children's children. Of equal importance is the broader concept of sustainability as it applies to survival of organisations, individuals and other entitites.
Recent projects